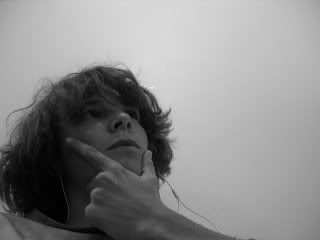 Joe: 'I think it's time for some photos!'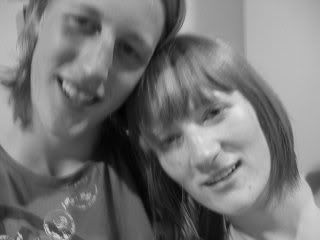 Mark and Bella!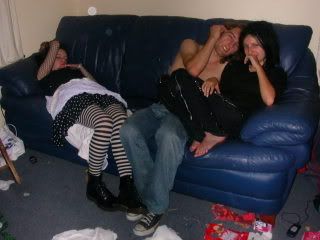 Della (passed out?) and Lucan and Becky (who kept on trying to infect my couch with communism!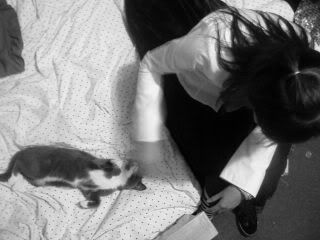 Sake and Jane, chilling out



Gini! In her coool (yet terrifying costume)



Gini in colour!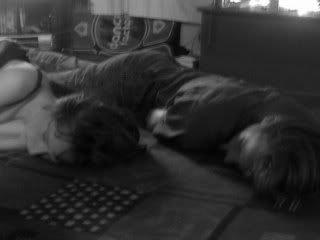 Bella and Mark; sleepy times!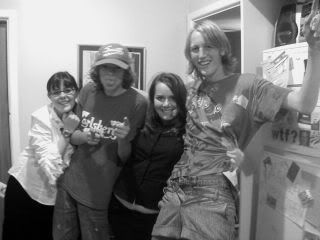 Ella, Joe, Gina, Mark!



Jane in her super amazing Misa (from Death Note) costume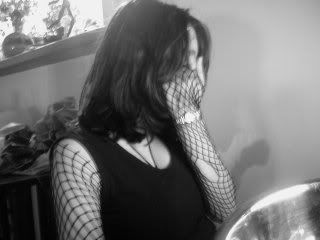 Della; hiding from the camera! Oh noes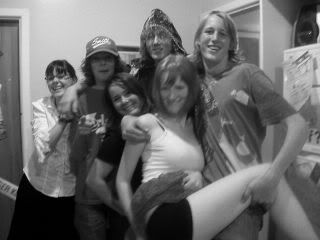 Ella, Joe, Gina, Josh, Bella, and Mark. Letting the good (leg showing) times roll




The Next Morning Milly, Ella, and Bella (together we form MEB) went into town. We walked there ;__; BUt I documented it!!
This is Bella and Ella (walking backwards! Spiffy) on the way to TOWN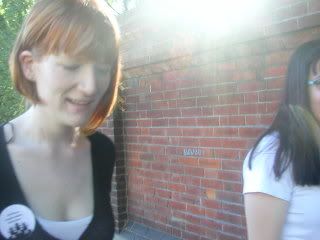 Bella smiling on the way to town



First we went to Bubble Cup. I got a mango and cookies and creme icecream. It was yummy.



Then we went to Mickey D's where Bella enjoyed a hashbrown.



We were waiting at the bus stop. Then imagine our surprise when Bonnie walks by with Jackson! (I don't know what's going on in this picture!!)



Whilst on the bus Milly and Bella practise being emo.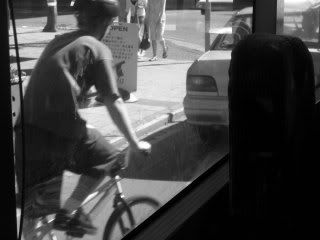 3 Seconds later this guy biked past. He and his friends had written on their shirts 'DEATH TO ALL EMOS! EMOS ARE NOT REAL HUMAN! WE MUST DESTRoY THEM!' They had wee axes and everything!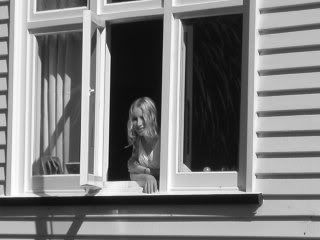 Almost home, and we see Holly!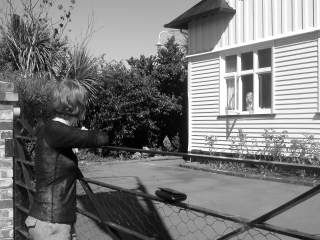 We all have a conversation then we wander off home...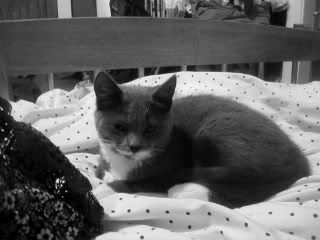 ...and Sake is cute.

THE END!
Current Mood:

amused